Terms and Conditions
Copyright © Kevan Boitoult and photographybykevan.com
All rights reserved. Except as permitted by such licence, no part of this web site may be reproduced, stored in a retrieval system, or transmitted, in any form or by any means, electronic, mechanical, recording or otherwise, without the prior written permission of photographybykevan.com
All product names of other vendors mentioned on this web site are trademarks of their respective companies and may be registered.
"We/Us" means photographybykevan.com, "You" means the person or entity named as client. You will be deemed to have accepted these terms and conditions unless you notify us to the contrary and return all the images to us within seven days of receipt and/or delete all digital copies. No variation of these terms or conditions shall be effective unless agreed in writing.
"Image" means any item which may be offered for the purposes of reproduction (including where appropriate a digital image).
Licence for Use of Images
The reproduction by whatever means of the whole or any part of any image (in particular but without limitation, electronic use, storage or transmission, slide projection, artist's reference, artist's illustration, layout or presentation of images) is strictly forbidden without our specific written permission. You must inform us of your proposals as to when and how an image is intended to be used. We will then consider whether we would wish to grant a licence and, if so, on what terms.
No reproduction rights are granted by virtue of delivery of images unless expressly indicated. Your right to reproduce an image arises only if (a) licence terms are agreed and (b) any invoice relating to the grant of such right is fully paid. Any reproduction before payment of the invoice or outside the terms of any licence constitutes an infringement of copyright and also a breach of this agreement entitling us to rescind and claim damages. You must indemnify us in respect of any claims, damages, costs or expenses we incur arising from any reproduction without licence of any image supplied to you.
Reproduction rights (if granted), unless otherwise agreed in writing are:
Subject to these terms and conditions and any terms and conditions set out in the delivery note and licence
Strictly limited to the use, period of time and territory stated in the licence
Personal to you and not assignable by you to any third party.
You must credit us as specified by us every time an image is used. If you fail to credit the image(s) a fee as specified in the licence will be payable.
Images shall not be altered or manipulated, added to, or have any part deleted without our prior written consent.
On publication, you must provide us with details of where the reproduction of the image(s) appears. If publication is in an analogue medium, you must provide us with at least one complimentary copy of any publication
Unless otherwise agreed in writing, any digital image you publish must not be greater in size than 900x600 pixels and must include a link back to http://www.photographybykevan.com. Images will usually be supplied with the following visible watermark which must not be removed: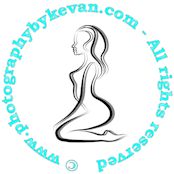 The following text can be used instead if the original image was not supplied with a graphical watermark :
Copyright © <date> photographybykevan.com - All rights reserved
Miscellaneous
While we take reasonable care in the performance of this agreement, we shall not be liable for any loss or damage suffered by you or by any third party arising from use or reproduction of any image or its caption. Damages for any other breach shall be limited to the licence fee paid by you.
Any publication right (as defined in the Copyright and Related Rights Regulations 1996) arising from your use of any image shall vest in us and you hereby assign all such rights arising to us.
Our failure to exercise or enforce any of our rights will not be deemed to be a waiver of such rights nor bar their exercise or enforcement in future.
These Terms and Conditions shall be governed by the laws of England and Wales and the parties agree to submit to the non-exclusive jurisdiction of the English courts.